The HACR Corporate Inclusion Index (CII) is a robust evaluation tool that companies can use to create a roadmap for diversity and inclusion efforts. It consists of over 150 questions created by the HACR Research Institute (HRI) based on years of research and engagements with Fortune 500 companies regarding their diversity and inclusion practices and the methods and metrics used to evaluate their progress. The HACR CII assesses Corporate America's Hispanic diversity and inclusion efforts in four key areas: Employment, Procurement, Philanthropy, and Governance.
---
In the years the HACR Research Institute (HRI) has conducted the HACR CII new themes and trends continue to be revealed. Based on our data from the 2020 survey, the 2020 HACR CII report explored the role support networks play in the success of diversity and inclusion policies and practices in Corporate America. The data collected from the HACR CII provides us with a snapshot of Corporate America's Hispanic inclusion efforts, business practices, and strategies as they relate to our four pillars of economic reciprocity: Employment, Procurement, Philanthropy, and Governance.
Let's take a look at some key takeaways from the Governance pillar of the 2020 HACR CII report and see what they tell us about Corporate America's efforts to diversify their leadership, especially in the C-suite and the boardroom.
 WHAT DOES THE GOVERNANCE PILLAR MEASURE?       
We have already highlighted how Employment, Procurement, and Philanthropy play a critical role in strengthening Corporate America's inclusion practices for Hispanics. It's Governance, however, that sets the tone for how effective a company's initiatives in those pillars will be. The Governance pillar of the HACR CII examines the highest levels of corporate leadership and, in many ways, acts as a guiding light for HACR's mission. Today, corporate leaders generally understand the value of diversity and inclusion, yet many corporations lack Hispanic representation at the highest levels, especially in the C-suite and the boardroom. Representation in these influential roles is crucial – they greatly impact corporate culture and are ultimately responsible for establishing an environment where diversity and inclusion initiatives succeed…or fail. What's more, diverse employees want to see their diversity reflected in their corporate leadership, both in representation and in thought. For diversity to thrive throughout the professional pipeline, it must begin with leadership.
 WHAT DID WE LEARN?       
So what can companies do to impact meaningful change at the highest levels? Based on aggregate outcomes from the 2020 HACR CII survey, some of the major areas that Corporate America needs to focus on include:
Implementing accountability measures: Only 74 percent of participating companies reported diversity goals and metrics as being part of their executive performance reviews. Accountability not only improves performance, it also builds trust, signaling to stakeholders that you are both fully committing to diversity and inclusion efforts and are willing to take responsibility for the outcomes of such efforts.

Increasing Latina representation in the boardroom: The average representation of Hispanics on corporate boards in 2019 was seven percent, down from eight percent the previous year. To put this in perspective, the average board size is about 12 board members, which means that, on average, Hispanics hold just .84 board seats on an average-sized board – not even one full person. This translates to even fewer seats among Latinas, who hold an average of just two percent of all board seats.

In fact, Latina board representation has remained below three percent for the past six years.



 NEXT STEPS       
There is progress being made. Ninety-four percent of participating companies reported using external recruiters for filling open executive and/or board positions. Additionally, of the companies that reported using external recruiters to fill open executive and/or board positions, 87 percent reported requiring those external recruiters to present diverse slates for these positions. These practices help minimize biases that may affect recruitment practices when scouting for new leadership.

Despite corporate leaders' awareness of their importance in shaping diversity and inclusion efforts, our research found that Hispanic representation among corporate board members (seven percent), executives (four percent), and exempt employees (eight percent) have all been slightly decreasing over the years. Corporate America needs effective governance now more than ever. Stakeholders need to know that there are plans in place to learn from and repair inadequacies in diversity and inclusion practices. Diverse leaders can inform these strategies with their unique personal and professional experiences, and companies must continue to work on building their support network to position these candidates for success.
CONGRATULATIONS TO THE 2020 HACR CII COMPANIES THAT ACHIEVED 5-STARS IN GOVERNANCE
| | | |
| --- | --- | --- |
| Bank of America | HSBC | Procter & Gamble |
| BMO Harris Bank | Intel | Raytheon Technologies |
| BP | Johnson & Johnson | Sodexo |
| Chevron | JPMorgan Chase & Co. | Target |
| Cigna | Marriott International, Inc. | US Tennis Association |
| Comcast NBCUniversal | MetLife, Inc | Visa Inc. |
| Comerica Bank | Nielsen | Walmart Inc. |
| Ecolab Inc. | PepsiCo | The Walt Disney Company |
| Edison International | Pfizer | Wells Fargo & Company |
| HP Inc. |   |   |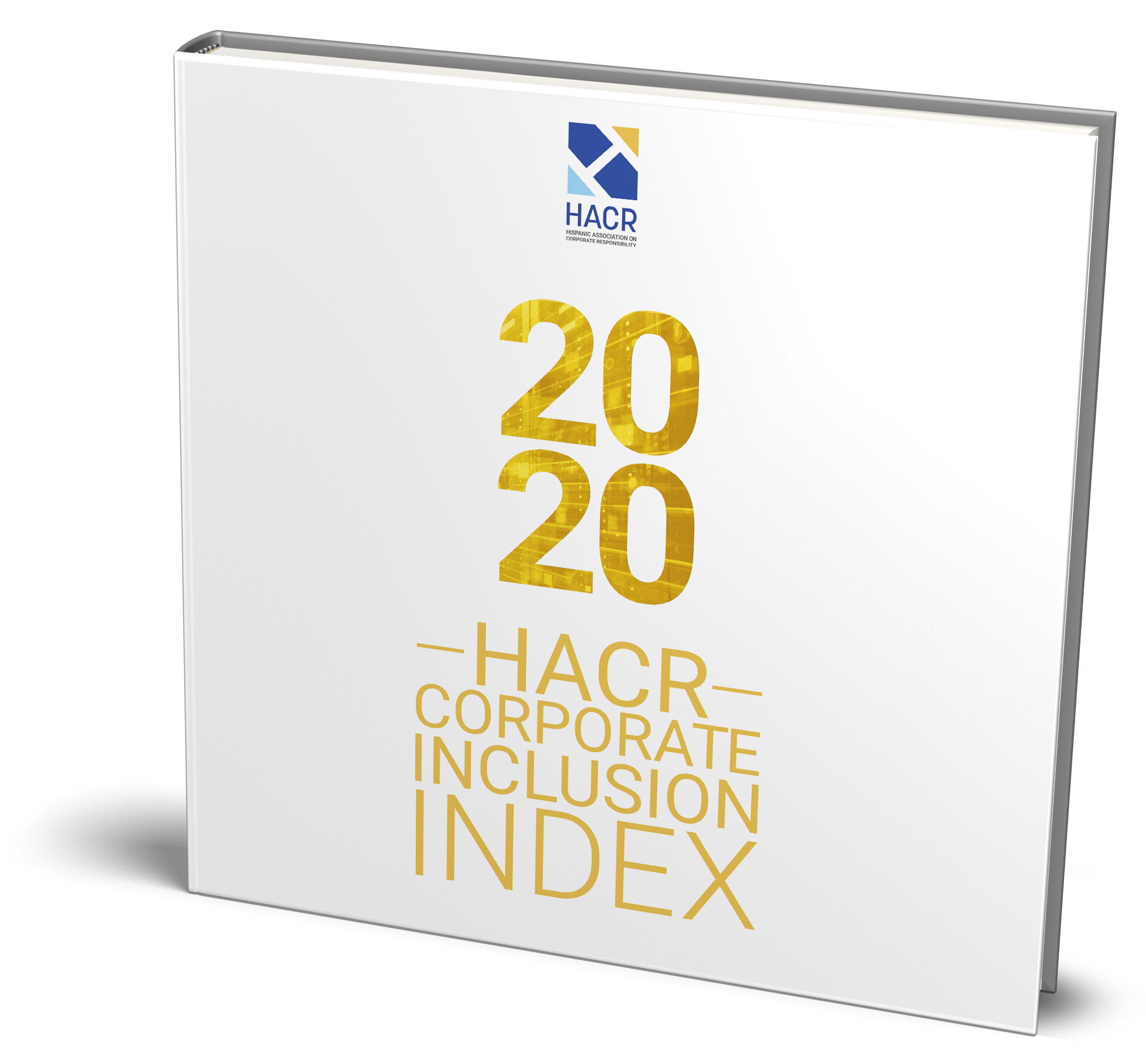 To learn more about governance trends and best practices, download a copy of the 2020 HACR Corporate Inclusion Index report here.
The 2021 HACR Corporate Inclusion Index (CII) survey is now open! If your company is interested in participating, please click here or contact us directly at research@hacr.org.